Mounted Shooting Training / Information / Tips
Training is essential for any equine event. Mounted Shooting is no different. SEMSA places a very high focus on horsemanship skills.
We offer a variety of training opportunities and programs designed to get the entry level shooter and the horse safely and methodically working together as a team. Whether you become a high level competitor or simply want to enjoy a better, well rounded recreational horse, or training program is very worthwhile!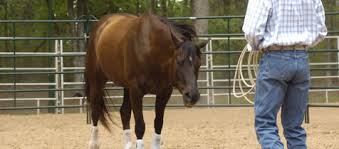 New riders to mounted shooting generally begin with gun safety, horsemanship, mounted gun handling, riding course management and equipment familiarization. New horses will be evaluated by experienced trainers and a "starting point" will be established to get the horse slowly, safely and methodically tuned to shooting aspects.
New mounted shooters wishing to participate in official mounted shooting competition must complete a New Shooter Qualification Ride prior to entering any competition event. A certificate will be issued to riders attending and successfully completing a SEMSA approved mounted shooting training program. This certificate will entitle the new rider to discounted entry fees at their first official competition!
By following the methods established by the SEMSA trainers, you and your horse will be at competition levels before you know it!
Before any mounted shooting training can truly begin, the rider must be able to safely guide the horse at a walk, trot and lope.
We offer horsemanship training and clinics that are very helpful in getting the horse and rider to these levels. Training sessions can be one-on-one (private) or in group settings (clinics).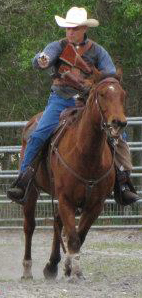 Timed Event!!
Don't stop running after the last shot! Remember, this is a timed event. Time begins when you cross the timing line and ends when you cross the line again at the end of your run. Don't holster your gun, don't check up to soon....get to the finish line first!!
Don't "Rush" the course!
When you enter the arena to begin your run, stop for a moment, look over the course, make sure the course and all the targets are satisfactory. Visualize how you plan to make your run, and most importantly......breath!
Check your Guns!
Check and then re-check your guns! When you load your guns, inspect the ammo. Look for any abnormalities and reject them if found. After loading, spin the cylinder to make sure it rotates freely. Make sure all the rounds are properly seated and indexed.
Many a rider has entered the course, pulled the trigger and heard...click...click...click!